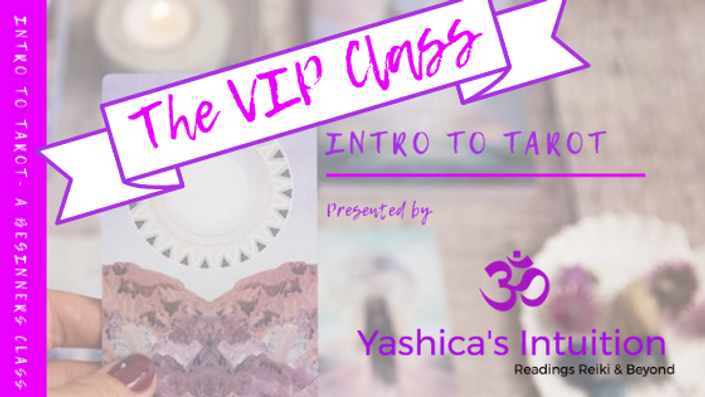 Intro To Tarot
Comprehensive Hands on Class for Those Beginning Their Journey With Tarot Or Want Beginner Focused Hands On Mentorship
Watch Promo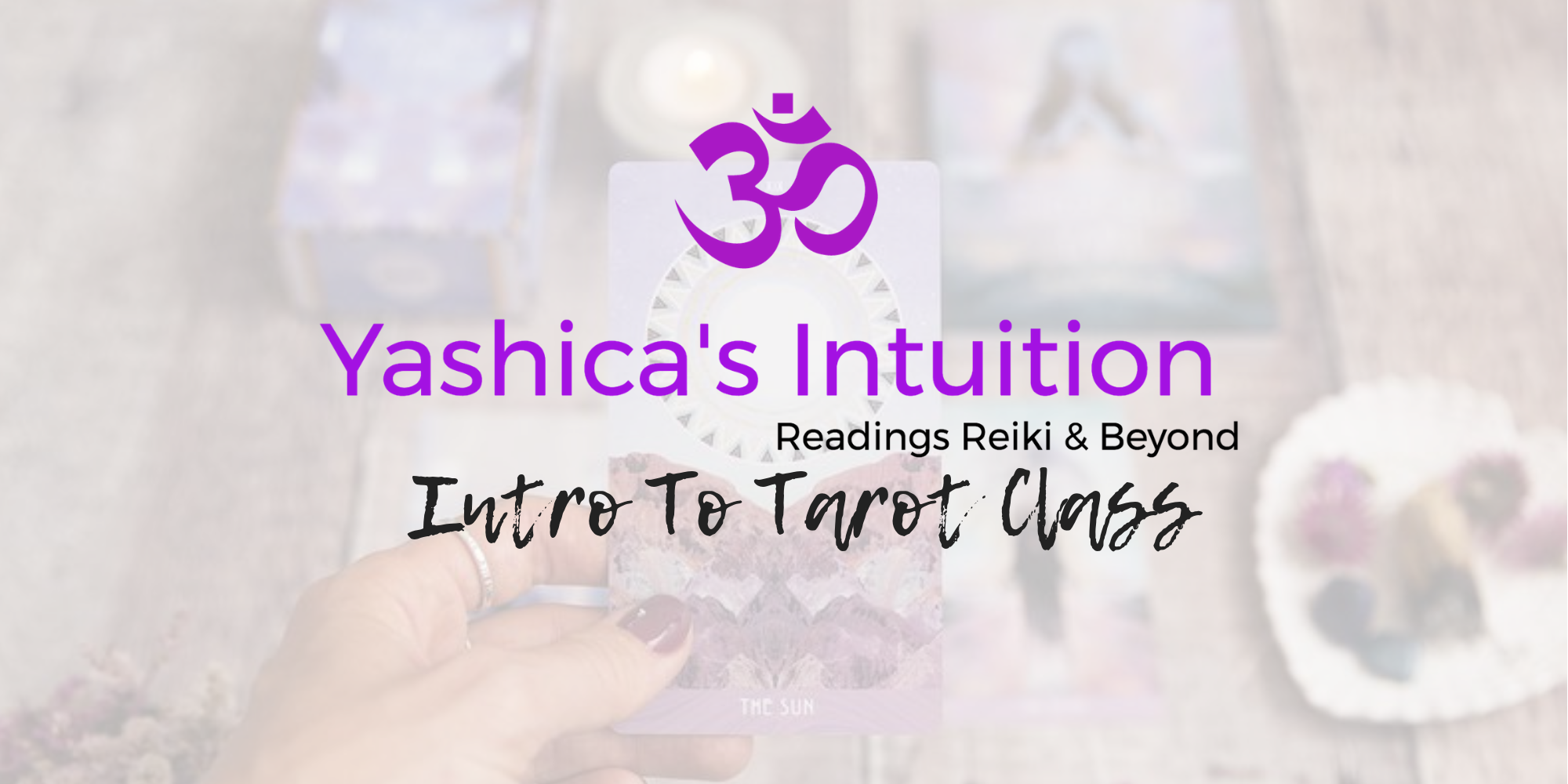 Have you ever wanted to learn tarot but have been confused on where to start?
Or maybe you are at the beginning of your tarot journey and wish you had an experienced mentor willing to personally guide you step by step on your journey.
If the frustration of trying to learn tarot or the overwhelm of self study has gotten the best of you then this course is for you!
---
When you are trying to learn a new and complicated skill, like tarot reading, it is easy to get overwhelmed by all the specifics and technicalities instead of mastering the basics. Why is this? Well for one thing, it is easy to get impatient with the tarot, especially if you just want to start getting accurate answers like NOW! I am a firm believer that you MUST learn the FOUNDATIONS first if you want to be a successful tarot reader. This will allow you to create a solid base on which you can then build your base of knowledge and in the end, be an accurate and experienced tarot reader. The goal of this course is to provide you with an easy approach for beginners and to provide a more solid base foundation if you feel like you have gotten ahead of yourself on your journey and want to go back to basics.
This course is a comprehensive Intro to Tarot class where you get a hands on mentor leading you thru the beginning, foundational phase of your tarot journey step-by-step.
---
This course will give you:
A comprehensive history and breakdown of tarot so that you will have the confidence you need to read cards accurately for yourself and eventually other people
What you get:
A structured lesson plan consisting of multiple videos covering such topics as: The Background of the Tarot, What the cards Mean, Tarot Spreads and how to use them to get accurate answers, and more! There are hours of videos to give you the most detailed experience possible
4 Downloadable PDF homework lessons to complement the video lessons
Live Weekly Q&A sessions and Homework Review/Feedback with me in an exclusive group
A private Facebook group to serve as a safe space to progress in your tarot knowledge
One 30 min 1-on-1 session with me for any specific or personal tarot coaching that you may need
A personalized email evaluation at the end of the class
A completion certificate
Your Instructor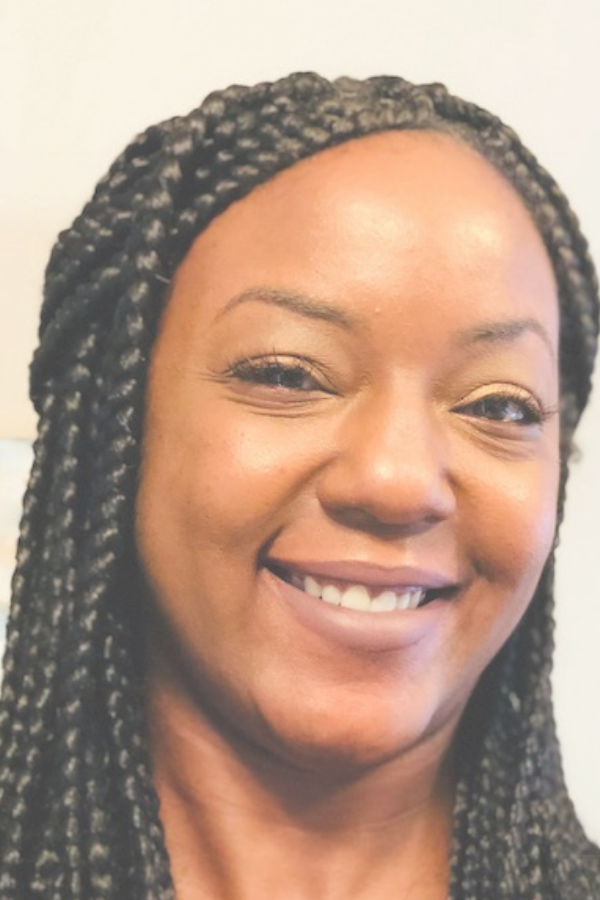 My passion is helping you transform your life with a holistic approach to spiritual healing. I get results (check the testimonials section from my website). I became a tarot reader because I know how it feels to do everything by the book... the career, the relationship, or even children.... and still feel like there is this missing piece. You may feel like that too. Maybe you wake up one day and realize something is missing or you feel confused but can't find answers no matter where you turn. This key to happiness can ofter elude you. That feeling like things are never quite right no matter how hard you try. Learning to read tarot can transform your life and provide you answers when you feel like things are confusing or you feel stuck.
I have had so many people ask me for help and guidance on their tarot journey that I have decided to create this beginner's tarot course to get you on your way to reading tarot with a SOLID FOUNDATION under your belt. I wanted to make sure this course had plenty of hands on activities and easy to understand lessons to get you closer to reading like a pro in no time. This class contains a holistic approach that provides enlightenment and insights to help you learn taort or become a better tarot reader.

You not only leave feeling empowered, but you also have clear action steps that you can take to start on your path to tarot reading. How many people can promise you that? I can, and I can promise it with total confidence!
I know working with someone that cares about you and that has your best interests at heart is important to you.
I look forward to you taking this class and having you move forward on your spiritual journey.
Thanks
Frequently Asked Questions
When does the course start and finish?
The course opens March 11 and closes April 7 of 2019. Live Q&A/Homework review sessions will be determined by a time that works best for the majority of the group and instructor. Instructor has the discretion to pick times and dates of the sessions but will work closely with the group to try to accommodate most of the class members.
How long do I have access to the course?
You have access to the course and all materials a minimum of a week after the course closing date but the access to the Facebook group will expire once class ends to make way for the new enrollees.
What if I am unhappy with the course?
I would never want you to be unhappy! If you are unsatisfied with your purchase, contact me in the first 7 days and I will give you a full refund. It must be in writing.
[email protected]
is a great way to contact me with any questions or concerns that you may have
In closing, I always get excited when I hear that people like you want to learn tarot, but I know hands on study and guidance thru your journey is hard to find. There are not many people willing to mentor in a space like this that have proven themselves in the community and are passionate about the art of tarot.
I want you to learn tarot. It reveals information underneath the surface that can help answer your top questions about your life and your relationships and once you progress and get the skills under your belt, tarot is a powerful tool that you can use to help others realize their full potential.
I want to be here for you and guide you so you are as successful and you can be and reach the highest highs!
I hope you will join me. I would be honored to be a part of your journey!
Love always,
Yashica
This course is closed for enrollment.